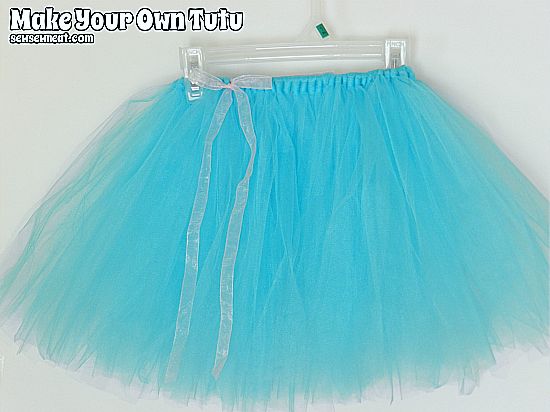 I was in the mall shopping with my youngest daughter and her friends. They were looking for tutus.  Of course, we didn't find any because I'm not quite sure where they are sold.  I think you can probably find them in a costume store.  I guess wearing tutus over leggings is a style for them.  What did I do? Made one.  How cute!
Items Needed:
Tulle Fabric (I used about 4.5 yards of material. Will depend on measurements of child.) $1.19 per yard
Elastic
Ribbon (optional)
Directions:
First, measure your child's waist and then the length that you want the tutu.  I'm making this for a preteen, so, she is somewhat tall.  I want the length of the tutu to be 15 inches long.  So, I will cut the length of each strip 30 inches long and 3 inches wide. (I will fold each strip in half.  That is the reason for doubling of desired length. For example, if you're making a tutu for a young child and the length will be 10 inches, then cut the strips 20 inches long. )  My strips are 30 inches long and 3 inches wide.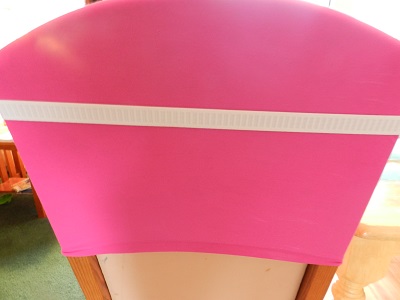 Before this step, first sew your elastic strip together on a sewing machine.  Then, place the elastic strip around a wide book or some other type of object.  I am using the back of the chair so that it will be easy for you to see the steps.  I will not keep it on the back of the chair because I don't want it to stretch out too much.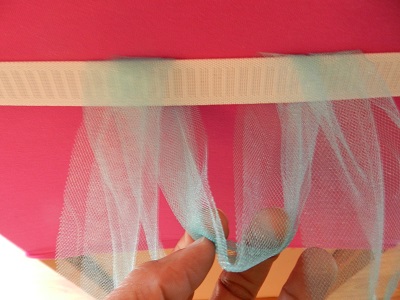 Fold strip in half.  (You may double strips if you want a really thick tutu. Keep in mind that if you do, it will require more material to finish.) Pull fold under elastic.
Through opening, pull other end of strip all the way through.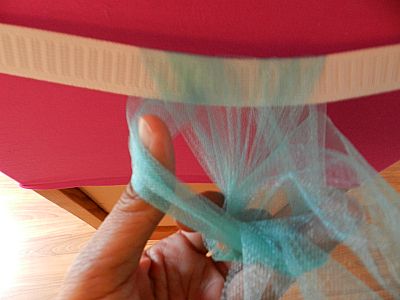 Just another shot of strip being pulled through opening.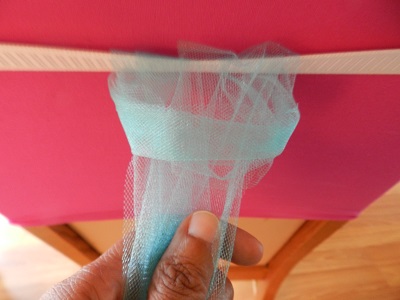 It will form into a knot.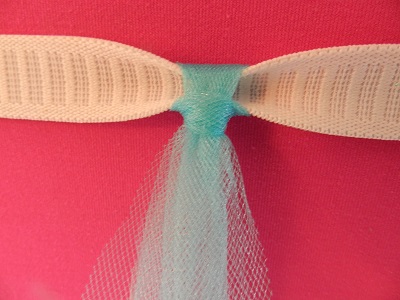 Tighten knot.  You want to make sure that it stays securely on elastic.
After a little work, it is coming along nicely.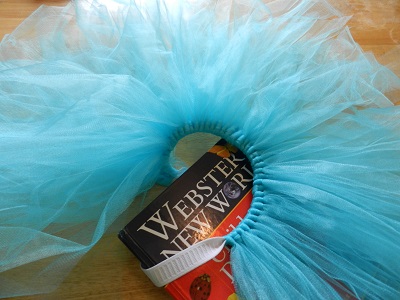 I've decided to remove from chair and place around a stack of books.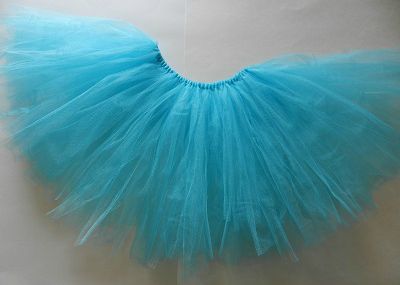 This is a pic of the tutu flared.  I will trim to make sure it's somewhat even.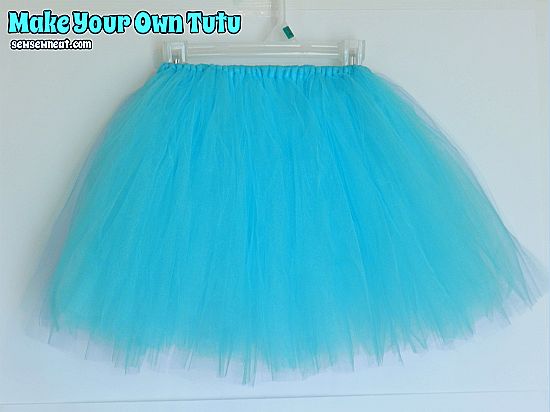 This is a picture of the tutu with a small bow attached.