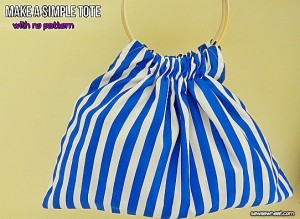 Make a Tote with No Pattern
Love when I can throw a quick tote together.  Was headed to the beach on vacation and decided to throw together a quick tote.  Of course, it's made without a pattern.  Sometimes, patterns have entirely too many directions.  So, throw caution to the wind and make this easy tote.  Plus, I was able to re-purpose old material to make this tote.  Another great way to save money.
Items needed:
material  1 yard or less
lining or facing (same amount as fabric used)
matching thread
handles
Directions: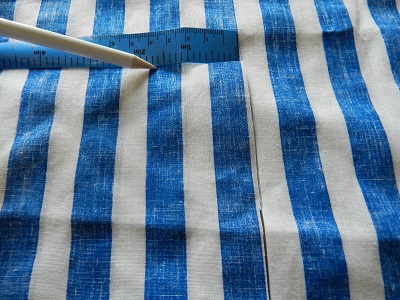 For this tote, I measured 24in X 22 in.  Of course, feel free to make the tote as large or as small as you would like it.  I'm also cutting on a fold.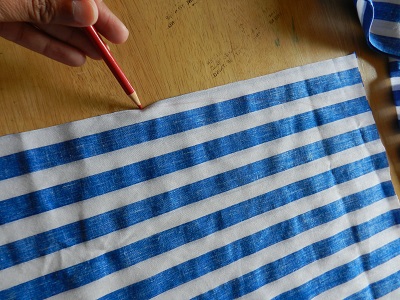 Notice the fold near the pencil tip.  It is the side that measure 24in.  Starting from the top with the opening, I am going to make a curve from the top to about 6 inches down on the fold.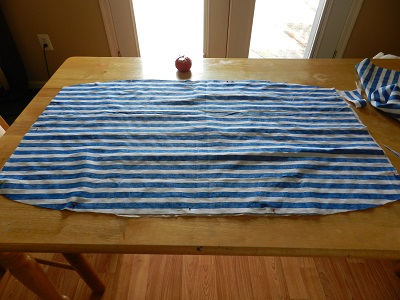 Notice how the material looks when opened.
Using facing or some type of material to line your fabric if it is thin.  If using thick fabric, skip this step.  I'm actually using the white material from an old bed skirt.  Sew facing to wrong side of material.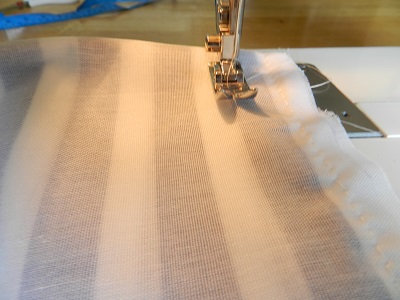 Fold in half with right side of material facing each other.   Sew down to curved portion and stop.  Do not sew curved portion.  Do other side.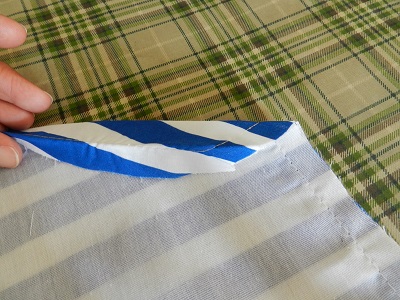 On the curved portion, fold in about 1/4 inch press, fold another 1/4 and press down.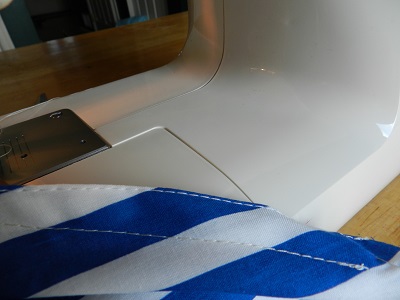 Then top stitch folded curved part near edge.  Put another top stitch about 1/4 inch away.  Do other side. It should look like the above picture.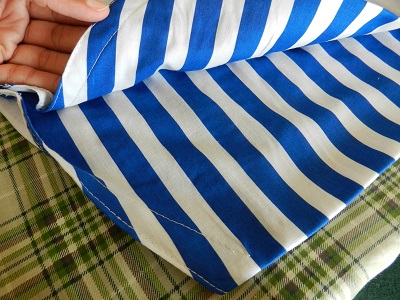 Fold down very top and press.  This is how it should look when done to this point.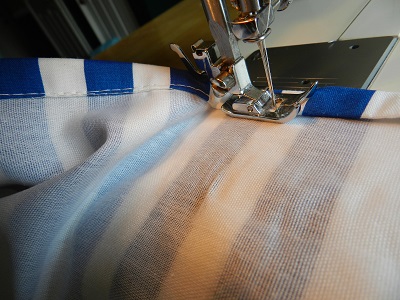 The top opening part should be folded about 1/4 and then another 1/4 inch.  This will help protect edges.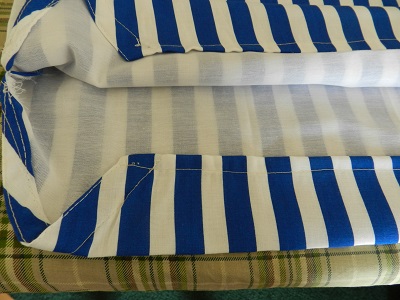 Then press down top portion about 2 inches.  Note pic above.  This folded section will hold the handles.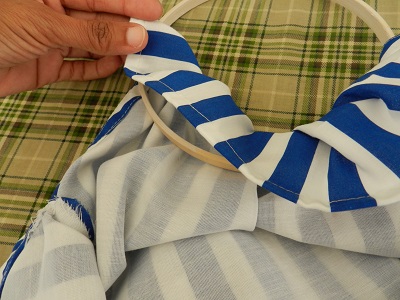 Insert fabric into handles or hoops.  I bought these hoops from Michael's for $1.50.  They came in a set of two.  I'm not quite sure what they're exact purpose was meant to be.  I'm sure it wasn't for handles.  However, they worked perfect.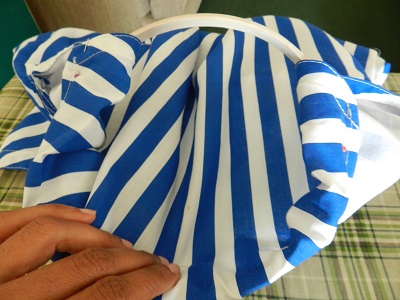 Stretch material out around handles/hoops and pin.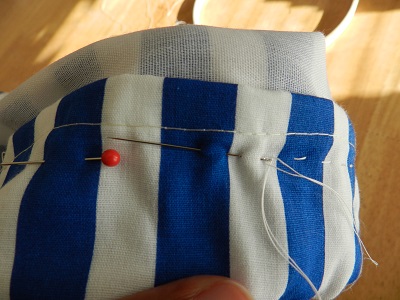 Using a needle and thread, make a regular stitch all the way around.  Do not remove needle when you get to the end.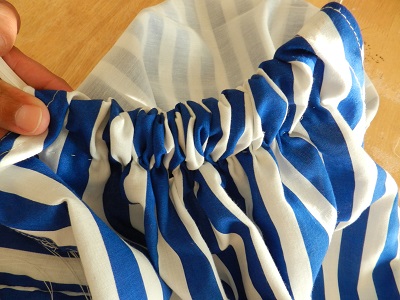 Instead, you will pull thread tight to make it have a gathered look around hoop.  When gathered enough, sew a knotted stitch at end so that it will stay in place as a gathered look.  Cut thread and remove needle.  Do other side.
That's all it takes.  You now have a nice tote.  Note: If you don't have hoops or handles, feel free to use some other type of material as handles.