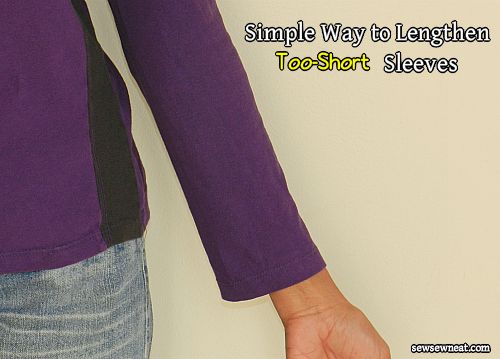 I'm one of those people that have long arms.  I love wearing long sleeves, especially since I love the fall and winter seasons.  I like for the sleeves to lay right on the top part of my hand.  However, today, I'm trying to lengthen an old shirt where the sleeves have gotten too-short (probably from washing).  I found a simple way to lengthen the sleeves.  I'm so happy because this is one of my favorite long-sleeve t-shirts.  It has such a comfortable feel that I refuse to throw it away. Plus, it's uncomfortable to wear a shirt under this long-sleeve t-shirt.  Check out this simple way to lengthen the sleeves.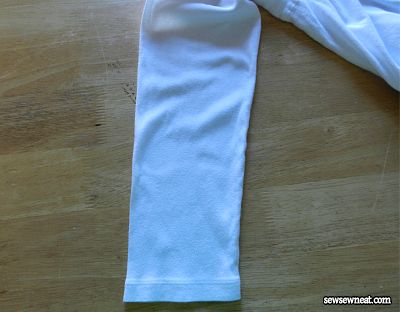 The best way to lengthen the sleeves on a too-short shirt is to use the bottom end of another shirt sleeve. I have quite a few white shirts that I wear under sweaters during the winter.  It is perfect.  The material from both shirts are similar.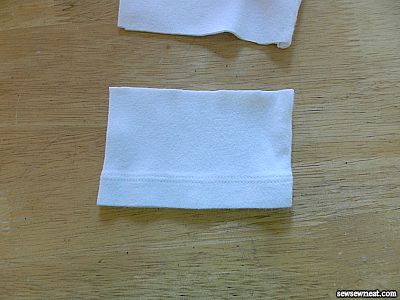 First, measure the length that is needed to add on to your shirt to make the sleeves long enough for you.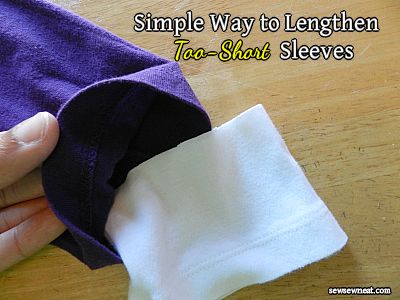 Keep the cut sleeve part on the right side.  Slide up in the sleeve of the shirt.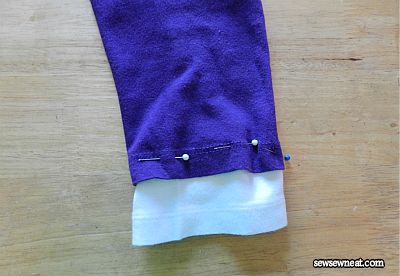 Pin cut sleeve part onto the other sleeve.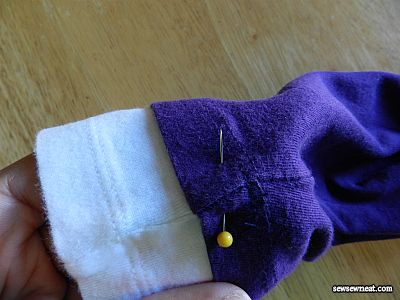 If possible, make sure that you line up the seams before sewing down.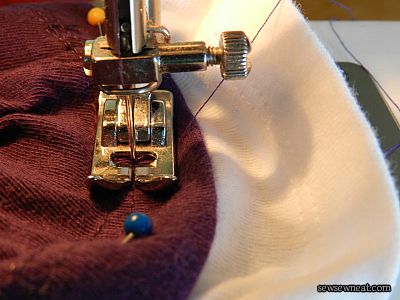 I followed the top-stitching that was already on the shirt sleeve.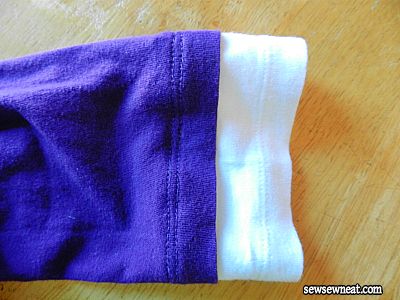 This is a look at how neat the cut-part looks on the shirt.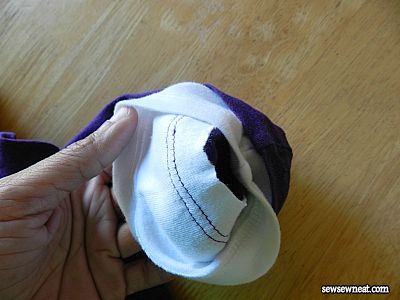 This is a picture of the underside of the shirt sleeve.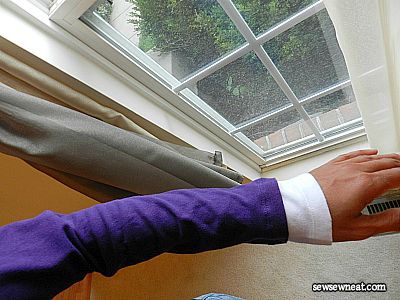 Now, that looks like a wonderful length….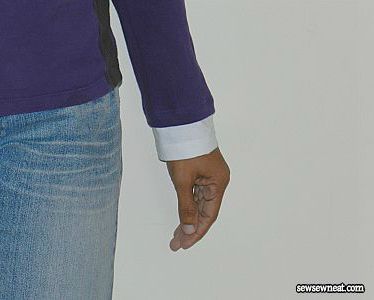 Perfect length!